Actor Yash, who has emerged as a National Star through 'KGF', is now getting another tribute.
Yes, 'GQ India' has been ranked among the 50 most influential people in India and has been honored with the 'GQ India' award in Mumbai.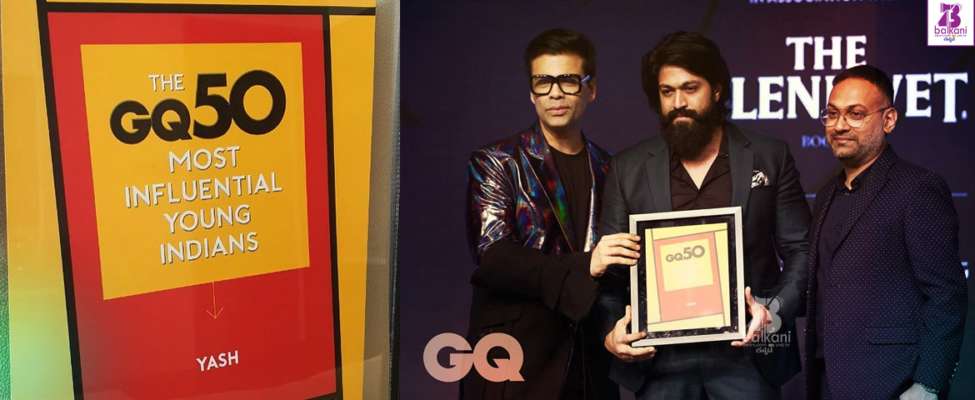 'GQ India' recognizes 50 Indian people who have excelled and influenced others. Yash was on the list this year and the award was distributed by director Karan Johar.
Posting this on Yash in Stagram, ranked on the GQ list, is honorable. Thank you for recognizing our achievement. Thankyou said to fans, 'He shared the photos.
Since then, The Ji Qi magazine has gained popularity in 19 countries. Yash has now been honored with the 2019 Indian Cinema's Most Influential Young Indian Award.