November 13 (UNI) The Supreme Court on Wednesday referred the issue of passage of the Finance Bill 2017 as a mini-bill to a larger bench.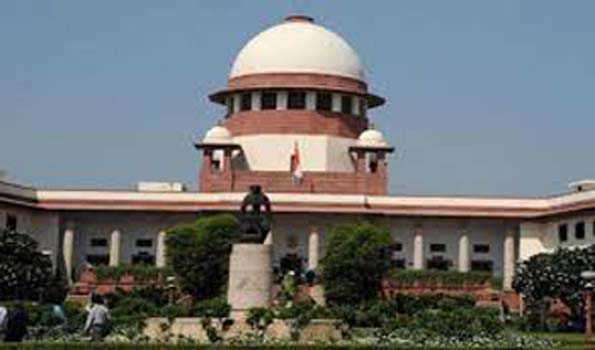 The Constitutional Bench of Chief Justice Ranjan Gogoi, Judge NV Raman, Judge DY Chandra Chowdh, Judge Deepak Gupta and Judge Sanjiv Khanna said that the issue of legalization of the Finance Bill-2013 was approved as a mini-bill. Will deal with
The Supreme Court handed over a number of petitions filed to the larger bench after the Finance Bill 2017 was passed in the Rajya Sabha as a mini bill.
The court upheld section 184 of the Financial Bill 2017, under which the central government has the authority to set appointments, terminations and terms of service, etc. in the tribunals, though it relates to the tribunals, appellate tribunals (qualification, experience, terms of service of members). Rule 2017 repealed. The bench directed the government to prepare the rules again.
The court has asked to reconsider the government's decision to appeal directly to the Supreme Court against the decisions of various tribunals. Judges Chandra Chaudh and Judge Gupta pronounced their decision separately.