Of Shimoga. 7: Heavy torrential rains continue in Shimoga town. On Thursday evening, the city was submerged due to heavy rainfall, with storms and thunderstorms.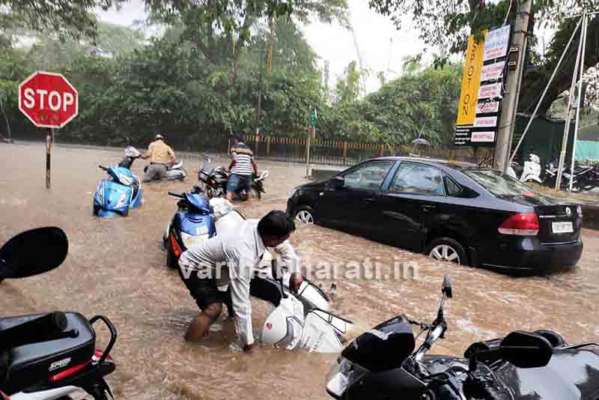 It rained for more than an hour. Because of this, the sewers were literally overflowing. Most of the suburbs of the city are watery.
Tankmohalla and Bapujinagar's plunge into the land late into the night again sank. Hundreds of homes were flooded. The other three feet of water flowed down the road where the district Congress office was.
The private bus station was converted into a lake. Almost all of the city's main roads were flooded with rain water, and for some time the traffic of people-vehicles was disrupted.
Students and employees on their way home were in serious trouble as the rain started to fall during school and college.